Blum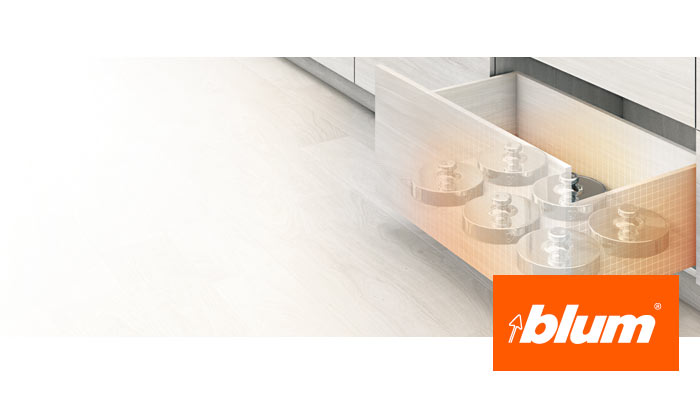 TANDEMBOX antaro - Clear-cut and rectangular all down the line
TANDEMBOX antaro stands for a clear-cut, rectangular design - combined with a gallery or with design elements to create a closed container. All components have been colour coordinated to underline the minimalist design.
Programme:
Selection of colours and materials: Silk white, stainless steel, white aluminium (RAL 9006) and terra black
Inner pull-out front fixing is made of the same material; the colour of nylon parts matches that of drawer sides
Installation heights: N, M, K, C and D
Nominal lengths: 270 - 650 mm
ORGA-LINE
More impressions of TANDEMBOX antaro
Assembly and adjustment
TANDEMBOX antaro can be assembled without tools within a matter of seconds. 3-dimensional front adjustment produces precise gap alignment. Height and side adjustments are quick and easy through an opening on the drawer side. Tilt is adjusted by twisting a section at the front of the rail.